"Harmonious efficient movement prevents wear and tear. More important, however is what it does to the image of ourselves and our relationship to the world around us." Moshe Feldenkrais, "The Elusive Obvious"

"Becoming aware is the significant part of your learning, and it is not at all important which movement is used for the lesson; even so we might just as well choose one which is also useful in life."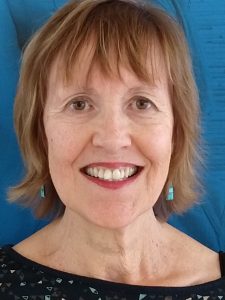 By Bette Stephens, P.T. and Guild Certified Feldenkrais Practitioner
In the "Feldenkrais Method", we begin with scanning for what we can notice before we begin a lesson or a treatment. An initial scan provides us with more "Awareness" of 'what is'. Sometimes, we are well aware of 'what is' and other times it is a revelation.  Even if we are aware of 'what is', we might consider it as an inevitable consequence of earlier experiences in life and something unchangeable. Other times, we find something that is habitual. Many of our habits we recognize; others are new to our "Awareness".
During an "Awareness Through Movement" lesson, you are invited to take your attention to what's happening in various parts of your body, including your breath, and periodically, you are asked to scan for 'what is different'. The process of change can be very subtle or at times, the changes can feel transformative. Initially, the changes can be noticed for only short periods of time. A powerful way of facilitating more lasting change is to add the energy of emotions to your "Awareness" through "Gratitude" for the welcomed changes you enjoy feeling in 'what is' happening to your breath, your skeletal organization, your greater ease of lying on the floor, standing, walking and functioning in the world. Our brains are activated to integrate change more fully, and keep the desired changes, when the power of "Gratitude pairs up with Awareness".
What's your first thought in response to the idea of learning through exploring constraints?
Most of us are more drawn to an invitation to experience movement focused on feeling a sense of limitless freedom, rather than learning through the use of "constraints" that lead to discovering greater ease of movement.
Moshe Feldenkrais was led in his 40's to explore his own mobility constraints, secondary to injured knees from soccer. He wanted to regain more functional movement and based on what he learned while helping himself, "The Feldenkrais Method" emerged.
His approach also incorporates learning to be more comfortable in uncomfortable positions/situations. We can all relate to that in some form, and at some time(s) in our lives. Initially, "The Feldenkrais Method" appealed to me as a less invasive, yet highly effective way for me as a physical therapist to provide options for physically handicapped children.
After I experienced many movement constraints and pain from Lyme disease in 1989, I became forever grateful to this method which served as a rehabilitation approach in my healing process while completing the full training in the early 90's with one of Moshe's first students, Gaby Yaron, a Romanian classical pianist.  Moshe selected Gaby to become one of his teaching assistants; and, after Moshe's death, in 1984, Gaby and several other of his assistants carried on his work of teaching and training worldwide.
Many people are familiar with or recognize constraints from pain or muscle tightness, caused by injuries, disease processes, the wear & tear of overused or strained muscles. Lifestyle and habits can also lead to constraints, some of these have been exacerbated by changes during the C-19 Covid pandemic, with more time spent in sitting and using screens/mouses, and since the COVID Pandemic, with more time spent communicating through our 'screens and mouses'.
"Constraints" can also be intentionally designed for the creative purpose of providing us with unique/non-habiltual learning opportunities. For example, Moshe created "ATM" lessons that explore reciting/reading a familiar passage without opening our lips and/or teeth which required compensations in the cavity of the mouth, lowering and widening of the tongue and after lifting of the soft palate.
Testimonials: 
"My experience in the Feldenkrais ATM class today (3/16/23), deepened my awareness of, THE LESS IS MORE PRINCIPLE. I've grown to appreciate its truth these past 41/2 years as it's help me trust its slow deliberate process  to realign my body to move with ease. Yet it always amazes me when I experience an ease of movement in a part of my body I have lost confidence in. I celebrate that with joy and hopeful anticipation of more to come. Thank you Bette for your excellence and your dedication to the Feldenkrais Method." -Sharon S.
"I am 54 years old and feel as if I am aging backwards, thanks in large part to over a decade of daily Feldenkrais practice. When I started with Bette, I thought it should be a quick fix of learning a few exercises. Really, meaningful change in life comes from steady, thoughtful practice working with your body instead of forcing your body to work outside of its current capability. Not only did the practice help my body to find more ease and functionality of movement, but Feldenkrais helps the ease of my mind. I have a less hectic, frenzied, worried mindset when I take the time to thoughtfully participate in a Feldenkrais lesson. It helped me recover from a brain injury as well as a broken collarbone. I plan to keep Feldenkrais as part of my life always, especially as a partner to the unavoidable aging process." -JM
What to Wear to an Awareness Through Movement Class: 
When attending an "Awareness Through Movement" class, please wear comfortable, layered clothing for ease of movement and your personal preference of warm. Many lessons are done on the floor, so have a comfortable surface available such as a padded mat and/or blankets or moving pads and a large bath towel is useful for folding to serve as head support, as needed.  Some "ATM" classes include sitting on a chair. A chair with a flat seat and no arms works well.
Class Days/Times:
Online
Wednesdays, 7:00 pm CT
Thursdays, 11:30 am CT
Teacher:
Bette Stephens, P.T. and Guild Certified Feldenkrais Practitioner