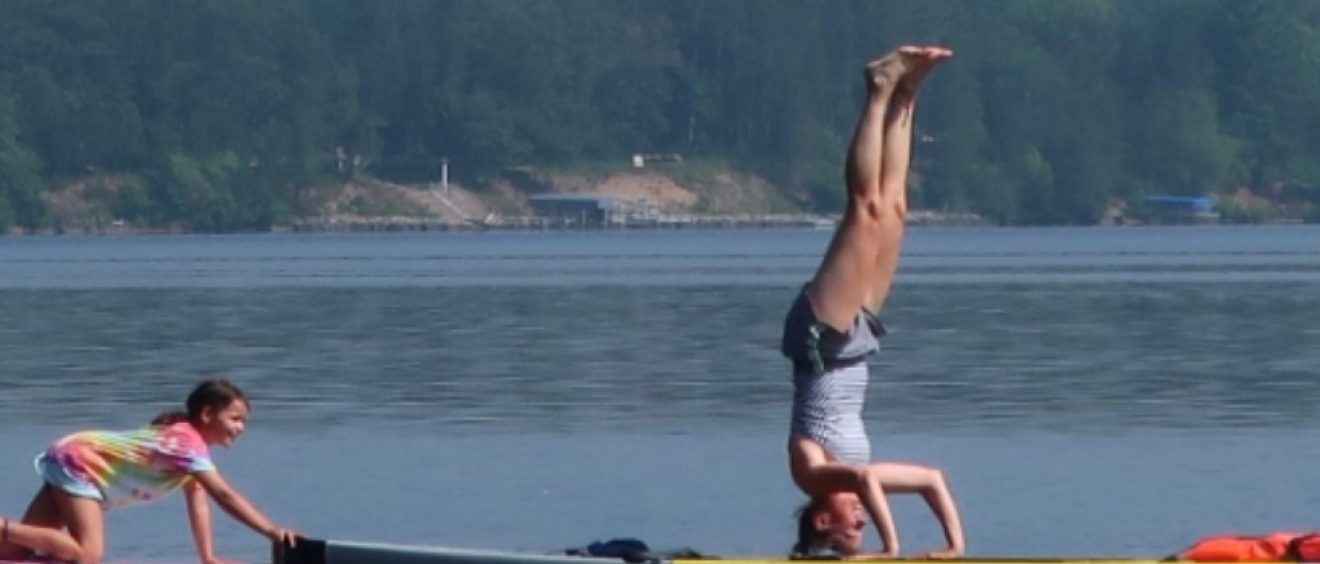 Profiles in Resilience: This is What Resilience Looks Like
by Julie Bonasso Krolczyk
"What will you do today to keep loving, to keep moving, to keep growing?"
I was deeply moved by my amazing sister-in-law who perfected her first paddle board headstand last weekend at our home.
But what REALLY inspires me about Katie is how her physical strength is representative of her inner strength. Not so long ago she lost her husband to pancreatic cancer and suddenly found herself a single mom to 4 children.
How did Katie choose to handle this massive curve-ball? By leading with her heart in the following ways:
She takes her children on remarkable camping vacations to beautiful places and spaces.
She creates incredible memories in the mundane and in the special.
She writes daily.
She hikes the Appalachian trail.
She cries.
She gets angry.
She embraces life.
She asks for and accepts help.
She honors imperfection.
She loves.
She builds bonfires for friends and family.
She does headstands.
Katie is an incredible example of how we can be resilient in a time of tragedy; how we can find joy in the face of sadness; and how to keep moving even when the weight of grief weighs us down.
The cool thing about resilience is that it isn't a one-size fits all concept. Headstands may not be your jam, but perhaps swinging on a hammock enjoying the breeze is? Or reading a book? Or preparing a meal? Or snuggling with kids? Or serving at a soup kitchen? Or picking fresh herbs? Or calling your mom?
Or ….? Or ….? Or ….?
We can CHOOSE to create our own mini miracles every day to deal with life's curve-balls.
What will you do today to keep loving, to keep moving, to keep growing?
Julie Bonasso Krolczyk is a health and wellness coach with 15+ years of experience coaching professionals in lifestyle behavior change: Stress Management, Nutrition, Exercise, Relationships and Career.  She sees clients at 5 Koshas Yoga & Wellness in Wausau, WI. If you would like to share your story about resilience and inspire others, contact Julie at julie@revealyourpower.com to be featured on the 5 Koshas Yoga & Wellness blog.