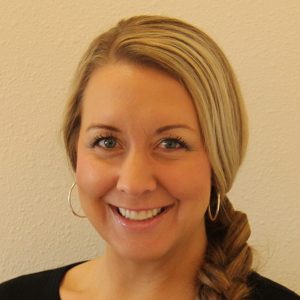 "My goal is to provide you with a massage experience where you can Be. relaxed, Be. rejuvenated and Be. restored, so that you can embrace your life and Be. you!"
I'm Rachel Miller and I offer Massage Therapy at 5 Koshas. I've been working as a massage therapist for nearly 20 years. I have a commitment to serving, caring for, and healing human beings through touch. 
Throughout my career, I have witnessed many transformations in the quality of life of my clients who have overcome pain, tension, stress, headaches, body aches, and especially shoulder and neck pain, through massage therapy treatments. I work with my clients to tailor their massage session – whether it be to target specific pain points or to pamper them.
I enjoy learning new therapies, and this desire to learn, coupled with my years of experience help me address a spectrum of ailments. Each day and client is different. Your massage will be customized and use different modalities to help address your problems or reach your specific goal or needs for the session.
Intentions
My goal is to provide an experience where you can relax and feel rejuvenated and restored. For me, the best reward is to help you feel your best so that you can embrace your life to the fullest. 
Credentials
Practicing Massage Therapist since 1999, with many continuing education classes, including Reiki Master, Cupping Therapy, and Myofascial Release

Received massage therapy education from the Utah College of Massage Therapy in 1999 

Became a Certified Contemporary Cupping Therapist through the International Cupping Therapy Association in 2018

Myofascial Release classes with John Barnes 
Testimonials 
"Rachel is a gifted massage therapist. I leave her office relaxed and with a feeling of well being. Rachel's skill draws from extensive training, a vast knowledge of how the body works and intuition. I am grateful to Rachel for her great skill and generous spirit."
…Amy, Sentry Insurance
"Rachel provides professional, effective services. She leads her industry by always communicating with her clients and uses advanced medical techniques for positive results. I would highly recommend Rachel."
…Jen, REI Engineering
"Rachel is, hands down, the best massage therapist in Wausau, Wisc. She is focused, detail-oriented, and passionate about her work. There is no therapist around that I would trust sending my patients to other than Rachel. As a 4-time Ironman triathlete, she has done wonders with my muscles after my races. Even though she doesn't market herself as doing sports massage, her work will definitely aid in your recovery."
…Steve, Ruppel Chiropractic
What they say...
"Rachel is a gifted massage therapist. I leave her office relaxed and with a feeling of well being. Rachel's skill draws from extensive training, a vast knowledge of how the body works and intuition. I am grateful to Rachel for her great skill and generous spirit."
…Amy, Sentry Insurance
"Rachel provides professional, effective services. She leads her industry by always communicating with her clients and uses advanced medical techniques for positive results. I would highly recommend Rachel."
…Jen, REI Engineering
"Rachel is, hands down, the best massage therapist in Wausau, Wisc. She is focused, detail-oriented, and passionate about her work. There is no therapist around that I would trust sending my patients to other than Rachel. As a 4-time Ironman triathlete, she has done wonders with my muscles after my races. Even though she doesn't market herself as doing sports massage, her work will definitely aid in your recovery."
…Steve, Ruppel Chiropractic